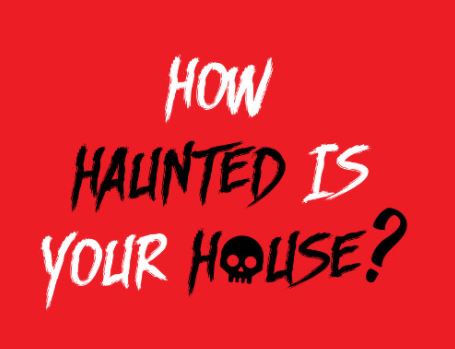 Anyone looking to add a bit more of a spooky edge to their up and coming Halloween can investigate how haunted your house is thanks to Chestertons. The London residential property specialist and estate agents have put together a series of ghostly statements and if any of them apply to your home then you will find out whether your home could really be haunted!
You can find the quiz here: http://howhauntedisyourhouse.com
Here at Holdsworth's we think it might help with an up and coming home removal so you can investigate any supernatural stories or freaky feelings at your current or potential new home this this Halloween!
Of course this is just paranormal fun and games. But the site does let users select a region of the UK for real-life accounts and stories from the local area. With titles such as "The Headless Spectre" and "The Village That Comes to Life", these stories might provide some extra creepy stories to share over the next week.
---